Timothy Schaffert is a great american writer.  The language of his books take me back to the eccentric townsfolk of my small hometown in rural Nebraska.  Two years ago, I played some songs at his hometown sigining for his previous book, The Singing and Dancing Daughters of God.  Since then Timothy has continued to work as director of the Omaha Litfest, and soon, the Nebraska Summer Writers' Conference.
I'm in the middle of reading his newest book, Devils in the Sugar Shop.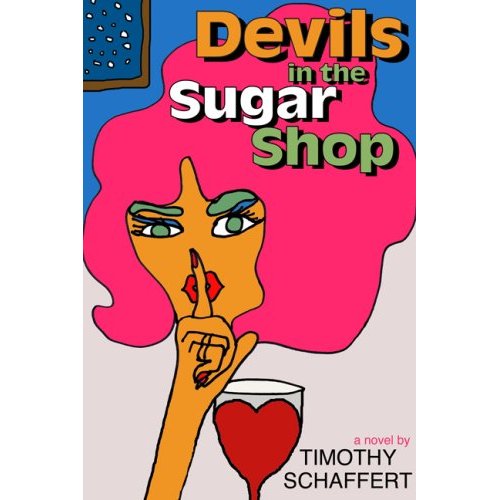 I've spent some time in Omaha, and this book seems to reference all of the little jewels of the city, while still speaking in a slightly hipper version of the rural the language of my youth.  The book follows a group of business-minded, yet creatively driven women as they hide from some, and reveal to others, the interconnectedness present that makes even urban areas very small towns.
This book is not short on drama either, complete with a stalker and one of the women sells "marital aids" via Tupperware parties for the new millenium.
I should really wait until I am done reading the book to write a review, AND, I should really be reading the book right now.  Nevertheless, I'm suggesting you pick it up and read it.